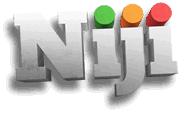 MAGAZINE
Meet Antonio Dominguez de Haro
Antonio Dominguez de Haro was born in May 14th, 1928 in Granada, in the beautiful tropical coast of Almuñecar in Spain.
At the early age of 16, he presented his first exhibition in Spain with sixty six works expressing his early interest on submarine landscaping. The exhibit obtained the immediate media recognition which again and again, not only the media but also the art critics applauded the emerging artist work with unrestrained enthusiasm anticipating the future success of the promising artist.
After his early success, Dominguez de Haro committed his life to his passion…painting and the seas.
Niji Magazine | Meet visual artist Antonio Dominguez de Haro